Moderators: Papa's new wife, MrsBeasley, Voodoo Lady, Tracy
Mayor of Royston Vasey
Posts: 2836
Joined: Wed Mar 30, 2005 7:04 pm
Location: Frolicing in the park with Pierre, throwing Flip flops in a haphazard fashion
Contact:
That sounds great, I love Chris Morris, he's a genius.
---
Local Shop Owner!
Posts: 468
Joined: Tue May 17, 2005 2:42 pm
I've only seen a few of the sketches from Jam (including the woman who hurts people to become friends with them, the one about "the Gush", and the man who hires a little girl to take care of a dead body), and thought that they were fantastic. I loved how incredibly dark they are, and am almost jealous as I wish I could write something like that! Are the rest of the sketches as good/better than the ones I've mentioned? Maybe a stupid question, but if so, I'm definitely buying the DVD.
---
Mayor of Royston Vasey
Posts: 8931
Joined: Tue Jun 29, 2004 7:40 pm
Location: At the church of St. Wangernumb or with TEH GHEYS!
Contact:
Yes, some can be rather sick like the one where Julia Davis does the acupuncture on people by nailing nails into their arms and feet, then tipping them up and leaning them against the wall for a few days. Also Lizards sketch is good. Mark Heap being at his most deranged, brilliant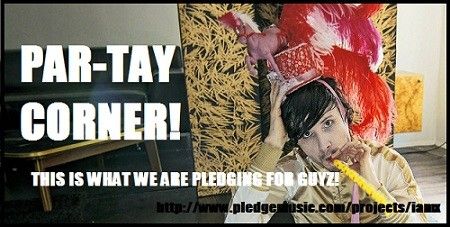 You're the Christmas, promising the summer
---