Moderators: Papa's new wife, MrsBeasley, Voodoo Lady, Tracy, papalazarou
Mayor of Royston Vasey
Posts: 12357
Joined: Mon Apr 26, 2004 8:55 pm
Location: Flipping burgers alongside Pauline at Burger me!
Contact:
Did we ignore you? I hope we didn't.
---
Local Shop Owner!
Posts: 567
Joined: Fri Sep 02, 2005 12:58 pm
Location: On stage at 'The Salmon of Knowledge', Lundun
Yes its a brilliant show & Reece was fantastic in it!
Have we missed the cakes?
---
I totally agree with Debs. It's a fantastic show. Forget that Reece is in it, it's just brilliant and funny in its own right.

And Reece is VERY good - several non-Reece fans have confirmed this so it's not just rose-coloured specs! Genuinely, this is a FAB show.

Wish I could go again.

*sob*
And I'll stay here till the trail's cold and return again with my meaty gold
You want it! You can't get enough of Hilary Briss and his special stuff...
---
Mayor of Royston Vasey
Posts: 11555
Joined: Tue Jun 29, 2004 7:40 pm
Location: At the church of St. Wangernumb or with TEH GHEYS!
Contact:
I would have loved to have gone along but money etc for other things. Whoever goes have loads of fun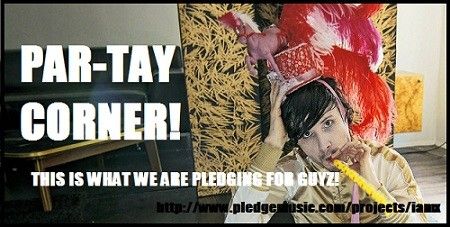 You're the Christmas, promising the summer
---